Adding assets
The Media Library displays all assets uploaded in the application, either via the Media Library or the Content Manager when managing a media field.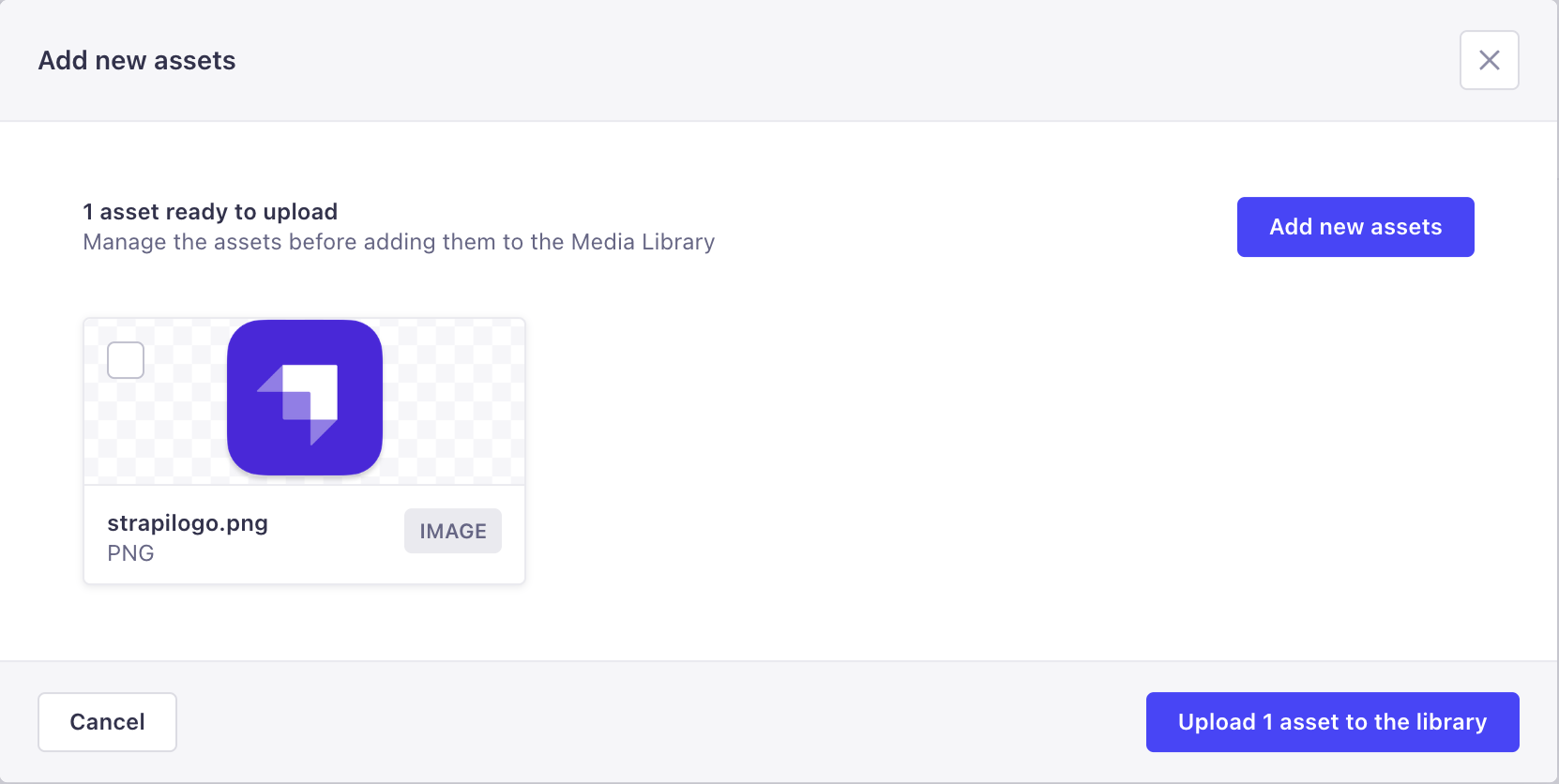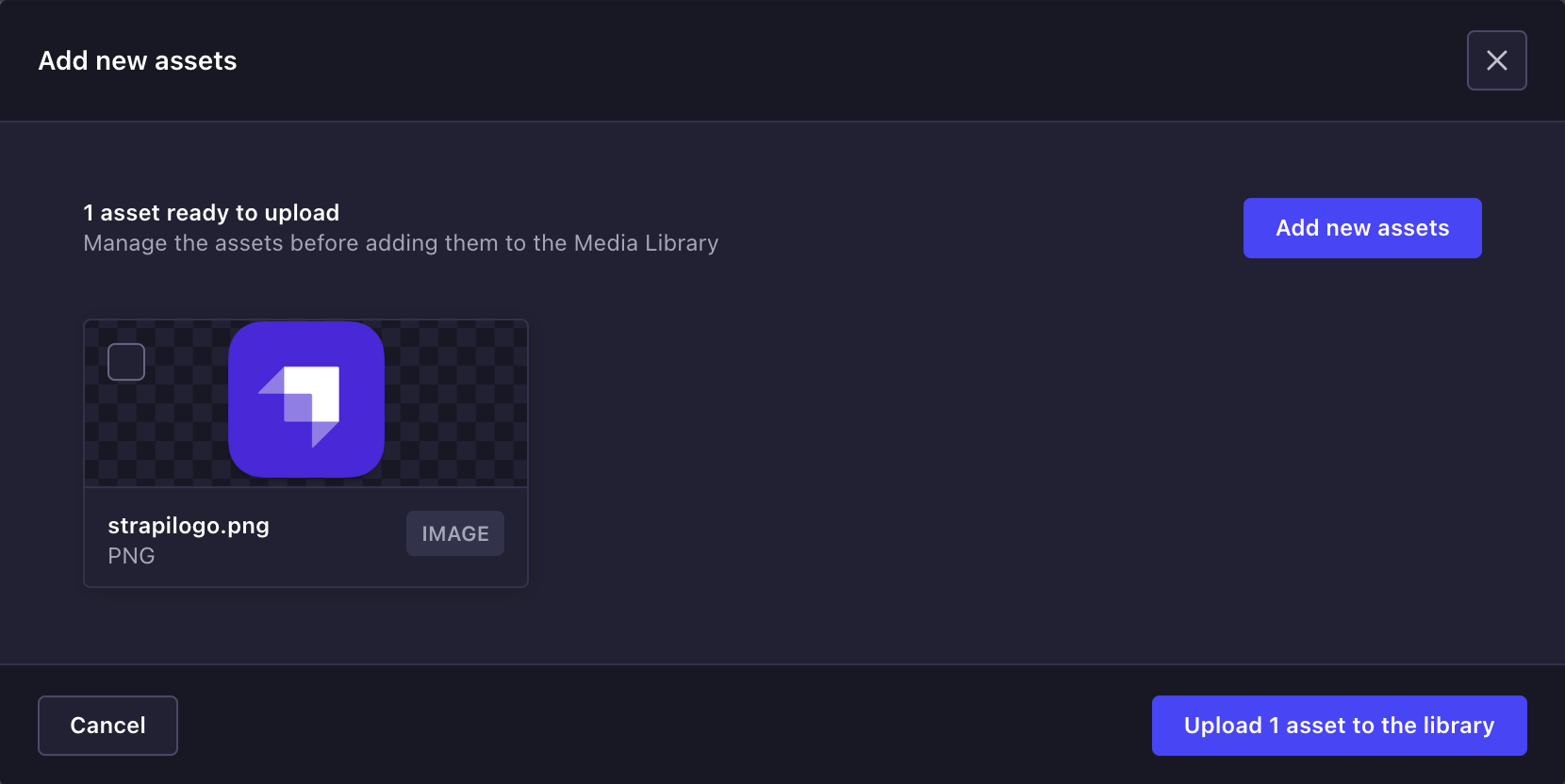 To add new assets to the media library:
Click the Add new assets button in the upper right corner of the Media Library.
Choose whether you want to upload the new asset from your computer or from an URL:

from the computer, either drag & drop the asset directly or browse files on your system,
from an URL, type or copy and paste an URL(s) in the URL field, making sure multiple URLs are separated by carriage returns, then click Next.

(optional) Click the edit button to view asset metadata and define a File name, Alternative text and a Caption for the asset (see editing and deleting assets).
(optional) Add more assets by clicking Add new assets and going back to step 2.
Click on Upload assets to the library.
A variety of media types and extensions are supported by the Media Library:
Media type
Supported extensions
Image
- JPEG
- PNG
- GIF
- SVG
- TIFF
- ICO
- DVU
Video
- MPEG
- MP4
- MOV (Quicktime)
- WMV
- AVI
- FLV
Audio
- MP3
- WAV
- OGG
File
- CSV
- ZIP
- PDF
- XLS, XLSX
- JSON