Customizing the logo
The default Strapi logos, displayed in the main navigation of a Strapi application and the authentication pages, can be modified from
Settings > Global settings > Overview.
Both logos can also be customized programmatically via the Strapi application's configuration files (see Developer Documentation). However, the logos uploaded via the admin panel supersedes any logo set through the configuration files.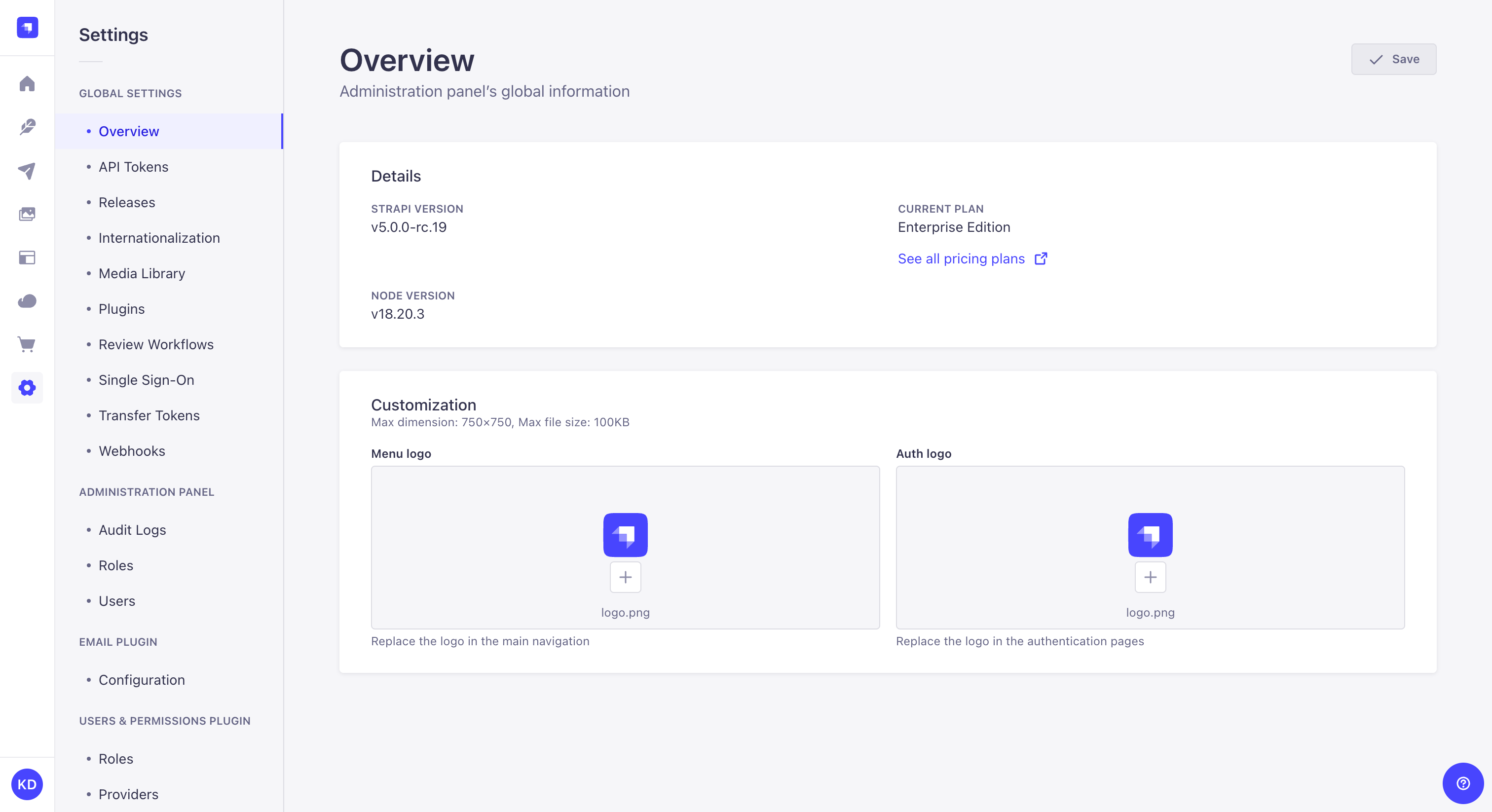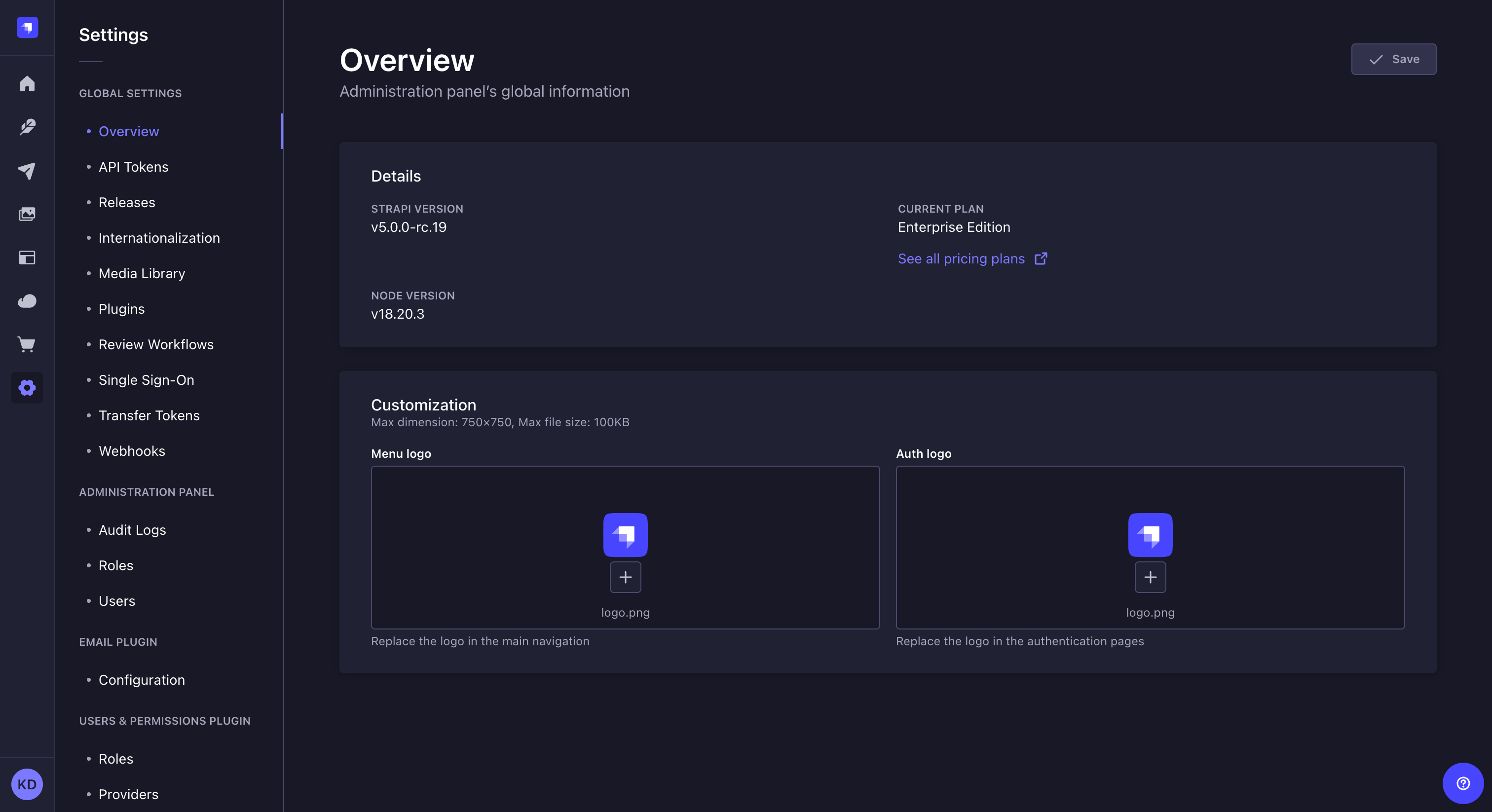 To customize the logos:
Go to the Global settings > Overview sub-section of the settings interface.
Click on the upload area.
Upload your chosen logo, either by browsing files, drag & dropping the file in the right area, or by using a URL. The logo shouldn't be more than 750x750px.
Click on the Upload logo button in the upload window.
Click on the Save button in the top right corner.
Once uploaded, the new logo can be replaced with another one
, or reset
with the default Strapi logo or the logo set in the configuration files.